As the world becomes increasingly digital, it's becoming more important than ever for real estate professionals to develop effective social media marketing strategies. After all, the vast majority of prospective clients are likely to be active on platforms like Facebook, Twitter, and Instagram. But with so many options and strategies to choose from, it can be overwhelming to figure out a plan that works for your particular business. This article will serve as a guide to help you navigate the world of social media marketing for real estate, from identifying your target audience to crafting engaging content and measuring the success of your efforts. Whether you're a seasoned pro or just starting out, there's always something new to learn about how to market your real estate business on social media.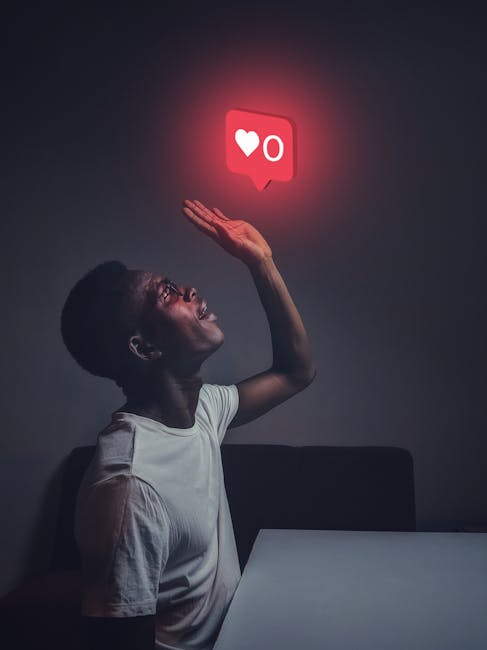 1. The Power of Social Media in Marketing Your Real Estate Business
When it comes to marketing your real estate business, social media can be a game-changer. With almost 2.41 billion Facebook users and over a billion Instagram users, there's no denying the immense potential of social media platforms in reaching out to a wider audience. Here are some of the ways through which you can harness the power of social media to market your real estate business:
Build brand awareness: One of the best parts about social media is its ability to build brand awareness. Be it Facebook, Instagram, Twitter or LinkedIn, make sure your social media profiles not only look professional but also represent your brand accurately. Share your website link, contact information and content that showcases your business' unique selling points. Using attention-grabbing visuals such as high-quality images and videos can help to convey your message more effectively.
Foster communities: Social media allows you to establish connections with potential clients and stakeholders. Encourage engagement by regularly posting content and responding to comments and messages. It's important to keep your audience engaged with thoughtful and informative posts, along with occasional promotions or deals. Additionally, you can join relevant groups and associations to expand your networking horizons and keep up with industry trends.
2. Identifying the Right Social Media Platforms for Your Real Estate Business
When it comes to social media, not all platforms are created equal. While some may work well for one business, they may not be the best fit for another. When , consider the following:
Your target audience: Where are they spending their time? Are they more likely to be on Facebook or Instagram?
Your content: What type of content are you planning to share? Will it be mostly photos, videos, or blog posts?
Your goals: What do you want to achieve through social media? Are you looking to generate leads, build brand awareness, or establish yourself as an industry expert?
Once you've answered these questions, you can start to narrow down your options. Here are some of the most popular social media platforms for real estate:
Facebook: With over 2 billion monthly active users, Facebook is a great place to reach a wide audience. It's also ideal for sharing photos, videos, and blog posts.
Instagram: If you want to showcase your properties through high-quality photos and videos, Instagram is the perfect platform. It's also a good option if your target audience is Millennials or Gen Z.
LinkedIn: If you're looking to establish yourself as an industry expert or connect with other professionals, LinkedIn is a must. It's also a good place to share blog posts and other thought leadership content.
3. Strategies for Effective Social Media Marketing in Real Estate
In today's world, social media is the go-to tool for promoting anything, including real estate. Brands across the globe use social media to engage with their audiences and promote their offerings. If you're a realtor, you can't rely only on your website to attract potential buyers. Here are some :
Be Consistent : Consistency is key to an effective social media marketing campaign. Post regularly to keep your audience engaged. But don't sacrifice quality for quantity.
Use High-Resolution Images and Videos: When promoting properties on social media, high-quality images and videos are a must. Hire a professional photographer and videographer to capture your property's best features.
Run Ads: Social media ads will help you reach a wider audience. Choose the type of ad that best fits your goal and target audience.
Other strategies to try include collaborating with influencers to extend your reach, sharing valuable and informative content, and creating a unique hashtag. By implementing these strategies, you can tap into the power of social media to increase your real estate sales.
4. Creating Captivating Content to Enhance Your Real Estate Brand on Social Media
To stand out in today's crowded social media landscape, real estate agents and brokers need to create content that captivates their audience. Here are some tips to create engaging content that will help enhance your brand:
Share Listings with Eye-Catching Visuals: Use high-quality images and videos to showcase your properties in the best possible light.
Create Original Content: Share your expertise and knowledge by creating unique content such as blog posts, infographics, and videos about the real estate industry.
Add Value: Share valuable and useful information such as market trends, new regulations, and helpful tips for realtors or homebuyers.
Engage with Your Audience: Respond to comments and initiate conversations in a genuine way.
By following these tips, you will not only build your brand but also foster a loyal following on social media platforms. Remember, creating captivating content takes time and effort, but it is essential for establishing yourself as a trusted and knowledgeable real estate professional.
5. Monitoring Your Social Media Analytics for Successful Real Estate Marketing
When it comes to real estate marketing, monitoring your social media analytics is crucial to your success. With so many different metrics to track, it can be overwhelming to know where to start. However, by monitoring certain key performance indicators (KPIs), you can gain valuable insights into your audience and how they engage with your content.
Reach: The number of people who have seen your content
Engagement: The amount of likes, comments, and shares your content has received
Click-through rate: The percentage of people who clicked on your content
Conversion rate: The percentage of people who took a desired action on your website
By tracking these metrics over time, you can see what is working and what isn't, allowing you to adjust your strategy accordingly. For example, if you notice that video posts are getting more engagement than text posts, you may want to create more video content. Additionally, by analyzing your audience demographics, you can ensure that your content is resonating with your target market.
In conclusion, social media has become an indispensable tool for real estate agents to market their businesses. With a little bit of creativity and consistency, you can reach millions of potential clients and increase your visibility in the market. Remember to keep your content relevant, engaging, and informative, and leverage the power of visual media to showcase your properties. And above all, be patient and persistent, as building a strong online presence takes time and effort. With these tips and tricks, you can take your real estate business to new heights and stay ahead of the competition in the digital age. Happy marketing!